10 Reasons Why ReadySpaces All-Inclusive Pricing Provides Great Value
If starting a business wasn't stressful enough, finding warehouse space to facilitate growth and operate out of can be challenging. At ReadySpaces we understand the importance of finding space that suits your business needs at a price that works with your budget.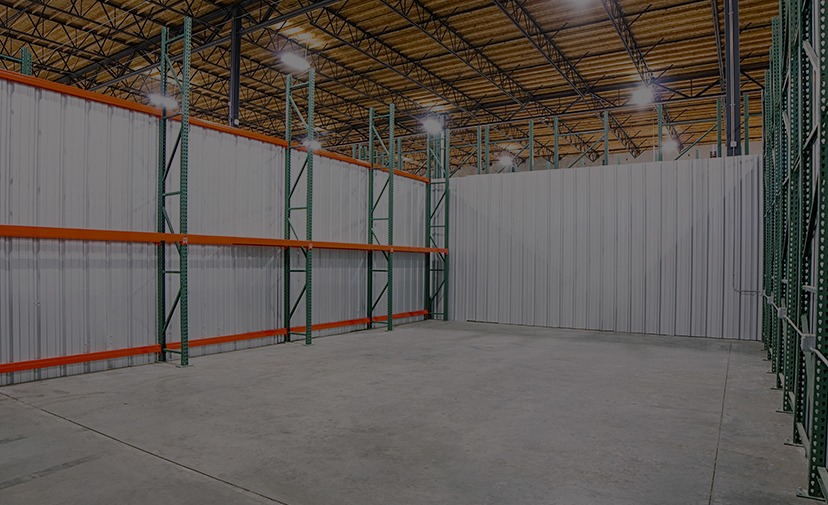 If your business is looking for warehouse or storage space, chances are you've taken a look at some self-storage companies or possibly looked into renting your own private warehouse depending on how large of a space you're looking for. Both options have their pros & cons, but it's very difficult to find an option that balances the best of both worlds. With ReadySpaces, you get the short-term, flexible leasing of a storage unit combined with the amenities of a private warehouse.
As we have evolved as a company, side by side with our hundreds of members, at the very core of our mission has always been supporting small business owners and ensuring we can provide a business environment that will allow you to thrive. We're consistenly working on improving our offering as we grow and listening to the feedback of all the business owners that we've been able to partner with along the way. Here's how we've been able to support small businesses in a customizable, feature-rich work environment.
1. Price
One of the first factors that you'll want to consider is pricing. As a growing business, your biggest challenge can be trying to scale while managing fixed costs. That said, if you've looking into renting private, freestanding warehouse space the total price can definitely be a shock.
Fortunately, ReadySpaces offers incredible pricing options for all space sizes (250-5,000+ square feet). Whereas traditional warehousing can easily reach upwards of $3,000, ReadySpaces gives you an all-inclusive storage experience for around $1,700 (*based on an average 1,000 square foot warehouse unit). If pricing is an important deciding factor, it's important to research your options and have a solid idea of what total rent will be while comparing alternatives.
2. Security
All businesses are worried about the safety of their physical assets, especially when that inventory or other assets are. In this sense, security is an important feature that many businesses want to make a top priority.
ReadySpaces offers the most secure self-storage warehouses because your business belongings are a top priority. Our warehouses include 24/7 CCTV, exclusive keypad access, a thorough visitor management system, and premium private storage space designed specifically for your company's needs.
3. Unit Sizes
It's no surprise that many self-storage units commit to a one-size-fits-all approach. Most self-storage companies make it their priority to bring in as many patrons as possible without having to expand their wares or offer various sizes for their units. The problem is that different businesses require different storage spaces to house their belongings.
ReadySpaces offers various unit sizes, including those that are smaller than 1,000 square feet and those that are greater than 1,000 square feet, so you can get a unit that's perfect for your business needs.
4. No Long Term Lease Required
Most self-storage warehouses will force you into a long-term contract before you can access their units, and if the units aren't up to your company's needs you'll be spending a lot of money on something that doesn't benefit you to the fullest. Because of this, most companies are worried about taking on a lengthy lease.
At ReadySpaces there are no long-term contracts, so if for any reason you need to modify or cancel the lease on your storage you can do so without any hassle.
5. Business WiFi
You don't normally find WiFi access points in a self-storage unit; after all, they were simply designed to hold your business items, so they would be the last place that you would actually think to have internet access. However, at ReadySpaces we offer WiFi services so that you can access the internet at any time. We understand the power of convenience, and our internet services show this.
6. Speedy Move-In
As a business, you need to be able to move – and fast. Unfortunately, most self-storage units don't offer move-in assistance services, which means you'll be left hauling your own goods around. ReadySpaces helps your business move in so you can secure your storage space faster and get back to building your business.
7. Forklifts and Pallet Jacks
ReadySpaces offers forklifts and pallet jacks that you can use to move around your company belongings. This feature is included with your total pricing, meaning it's accessible the moment you sign for a space.
8. On-Site Maintenace
When it comes to self-storage units, the maintenance you receive is basically you or your crew members keeping your area tidy. At ReadySpaces takes things a step further by having on-site maintenance taken care of for you, so you can make sure all aspects of your unit are properly taken care of.
9. Personal Office Space
Small businesses tend to have trouble finding their own space to carry out their operations. The impressive thing about ReadySpaces is that you get your own office space when you lease a storage unit. You also have access to a conference room to hold your company meetings, so you can handle your professional business and store your wares all in one convenient package.
10. Various Locations
ReadySpaces offers a wide variety of storage warehouse locations all over the United States. Our facilities can be found in Boston, Bay Area, Denver, Houston, Miami, Los Angeles, New York City, Orange County, Washington DC, and many more on the way. This offers an added benefit of being able to build your businesses supply chain as you expand not only in size but if breaking into new cities is in your companies growth strategy it's the perfect way to test new markets.