Flexible Storage Space, Customized Solutions for Growth
Fast, Easy Move-In
Our hassle-free lease process limits unnecessary paperwork, ensuring you can get to work in your new space as soon as possible. Our lease terms are flexible and tailored to fit your specific needs. At move-in, our warehouses are ready-equipped for immediate use, featuring essentials like forklifts, loading docks, and pallet jacks.
No Hidden Charges
Every amenity is included in your lease rent price, with no hidden costs or surprise charges. You pay a straightforward monthly flat rate, granting you comprehensive access to all facilities. With ReadySpaces, you can count on a 100% transparent, all-inclusive lease experience that lets you focus on what truly matters: your operations.
Community
Join a vibrant community of entrepreneurs fostering innovation at our warehouses, complete with shared lounges, coworking spaces, and well-equipped kitchens. We also offer the option of private office spaces for rent at selected locations, catering to those who desire their own dedicated workspace.
Security
Our warehouse properties feature secure access control systems, ensuring that you have unrestricted 24-hour access to your space. Facilities are also equipped with round-the-clock video surveillance for enhanced security and peace of mind.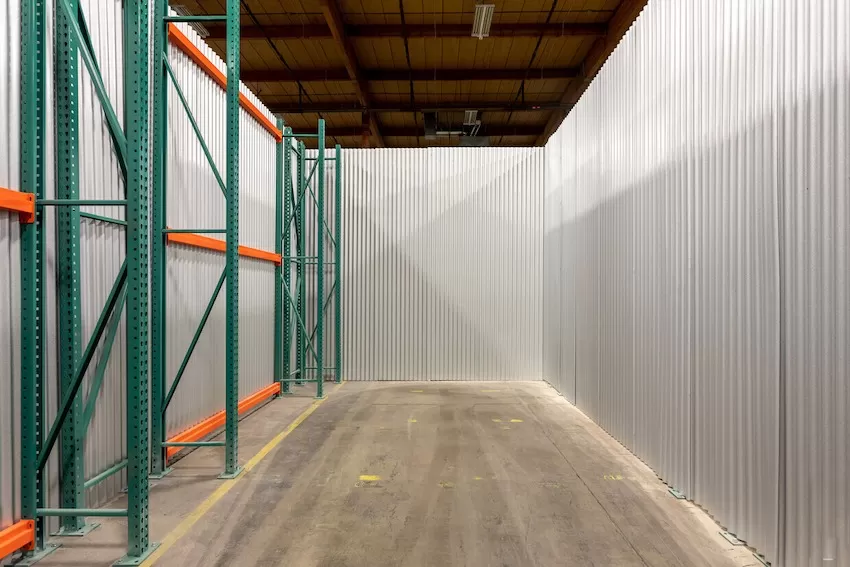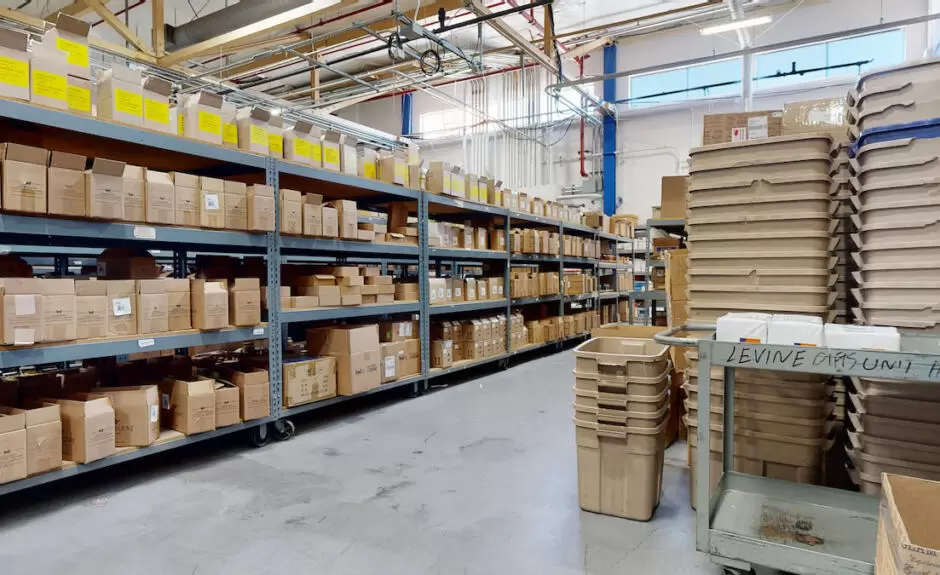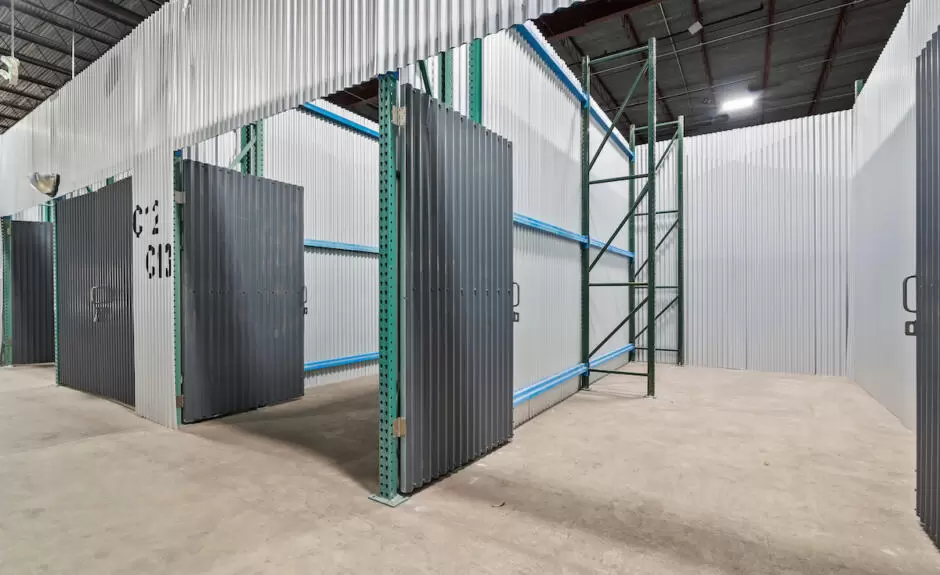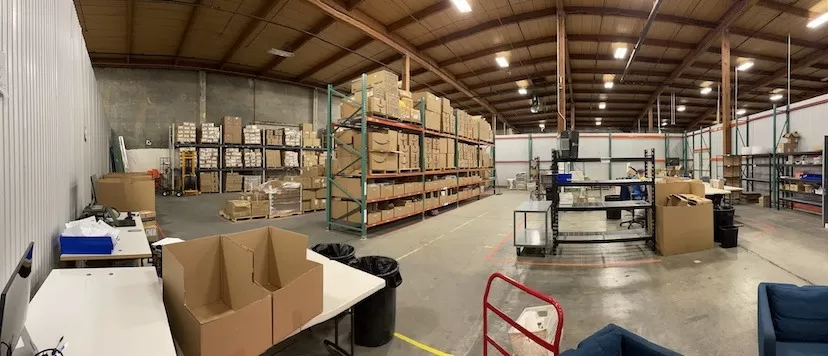 Units From 250 sq. ft. to 5,000 sq. ft.

From small warehouse spaces starting at 250 square feet all to way up to large 5,000 square feet spaces.

Industrial Workspace

Work directly out of your unit. From light manufacturing to packaging & assembly, and more. *No woodworking, auto-body, or welding allowed.

Flexible lease terms

Unmatched flexibility. Traditional long-term warehouse leases can make it difficult to grow, with leases as short as 90 days you don't need to take on any additional risk.

Forklifts, Loading Docks, & Grade-Level Bays

Logistics simplified. Forklifts, pallet jacks, and loading docks with grade-level/high-door access are standard, private-use docks available at select locations.

120v Power (Higher Available) & Wifi

All facilities include free Wi-Fi access in all areas, and most warehouse spaces include 120v power (higher available).

Insurance Required

Due to our variety of allowable uses, we require you to obtain your own liability and property insurance to protect your business.

24/7 CCTV Monitoring & Access

You can find peace of mind knowing your warehouse is safe and accessible 24/7. We offer private, secure units, well-lit pathways, building access control, video surveillance, and visitor management.

Conference Rooms & Private Offices

Have a comfortable place to meet with your clients. We also offer private office suites for an additional fee.

Entrepreneur Community

Benefit from the spillover of experience and industries as part of the bustling community that is found at each ReadySpaces location.
Warehouse Unit Sizes
We offer a full range of square footage from 200 to 5,000 square foot spaces. Here are a few example sizes to better understand what you may need.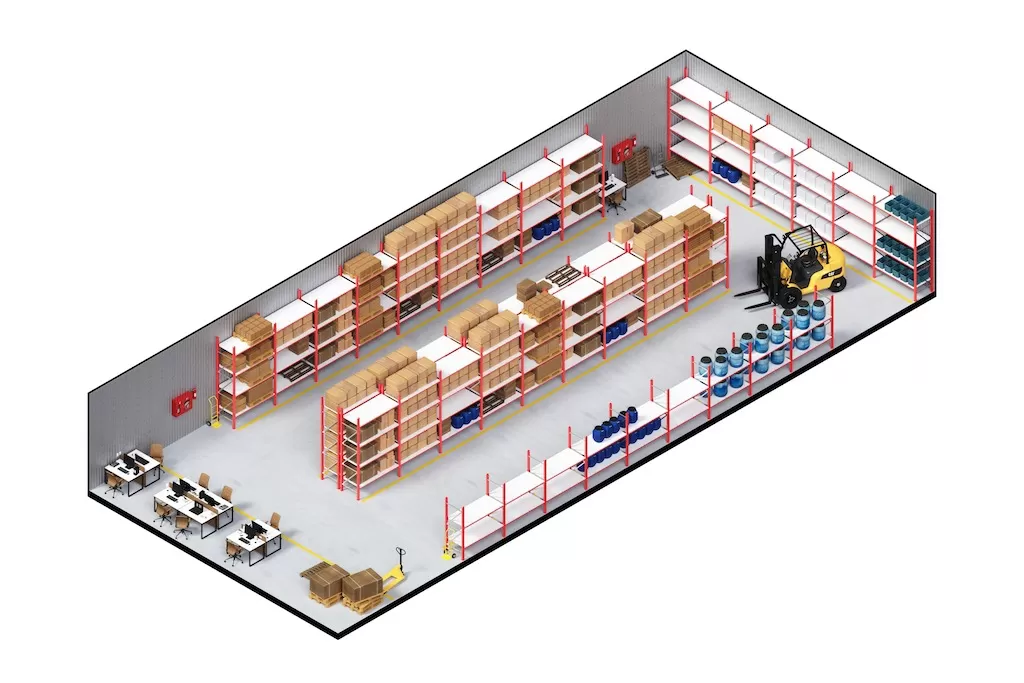 Large Warehouse
(1501-5000 Square Feet)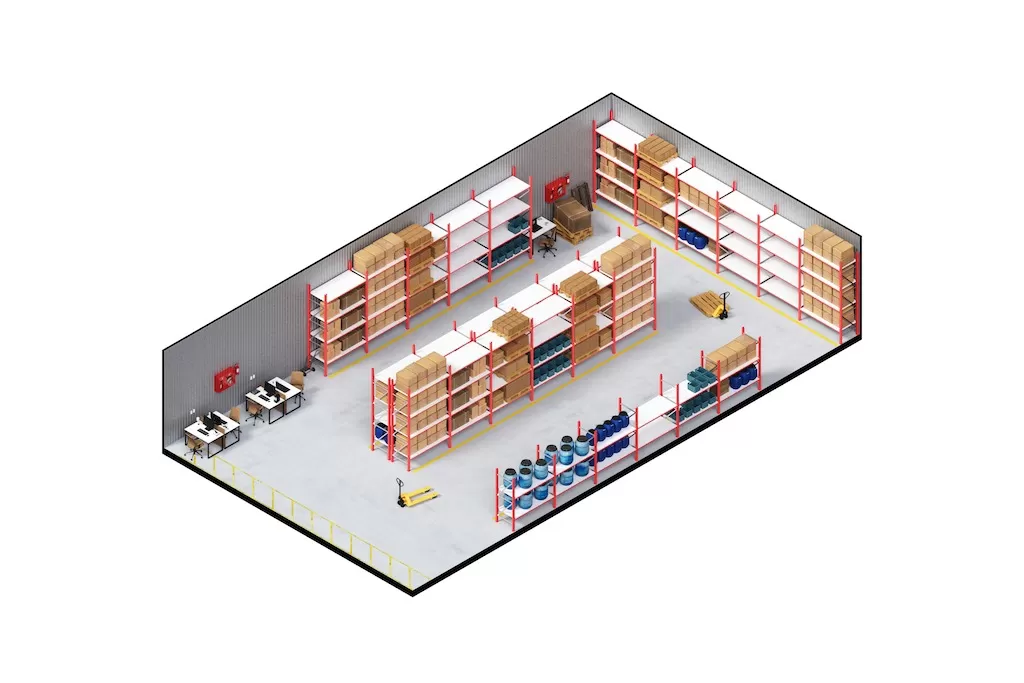 Medium Warehouse
(751-1500 Square Feet)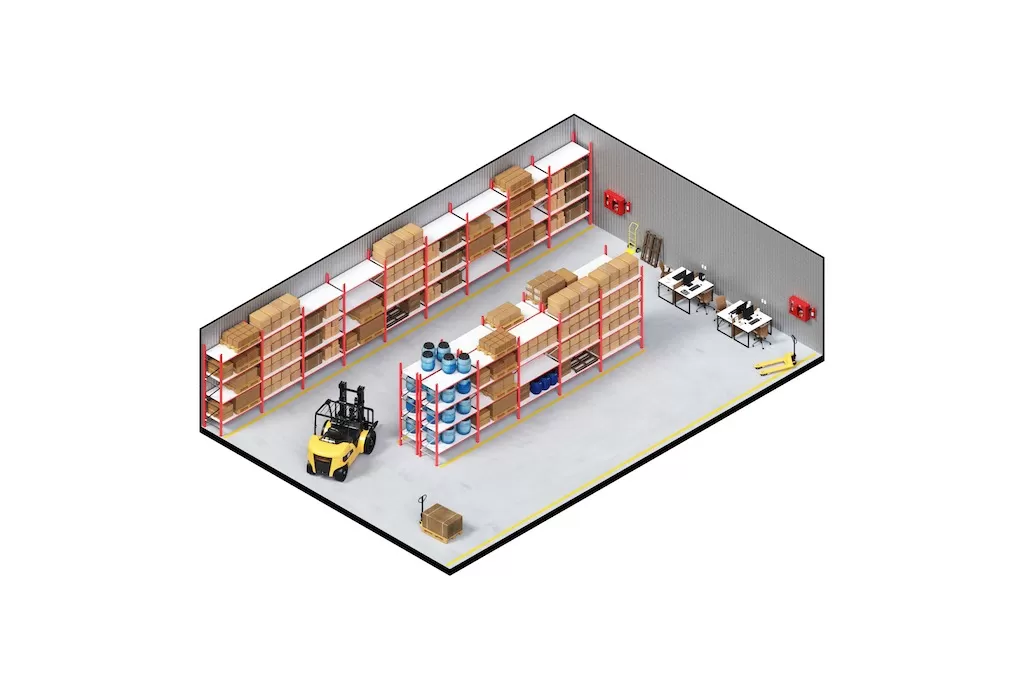 Small Warehouse
(301-750 Square Feet)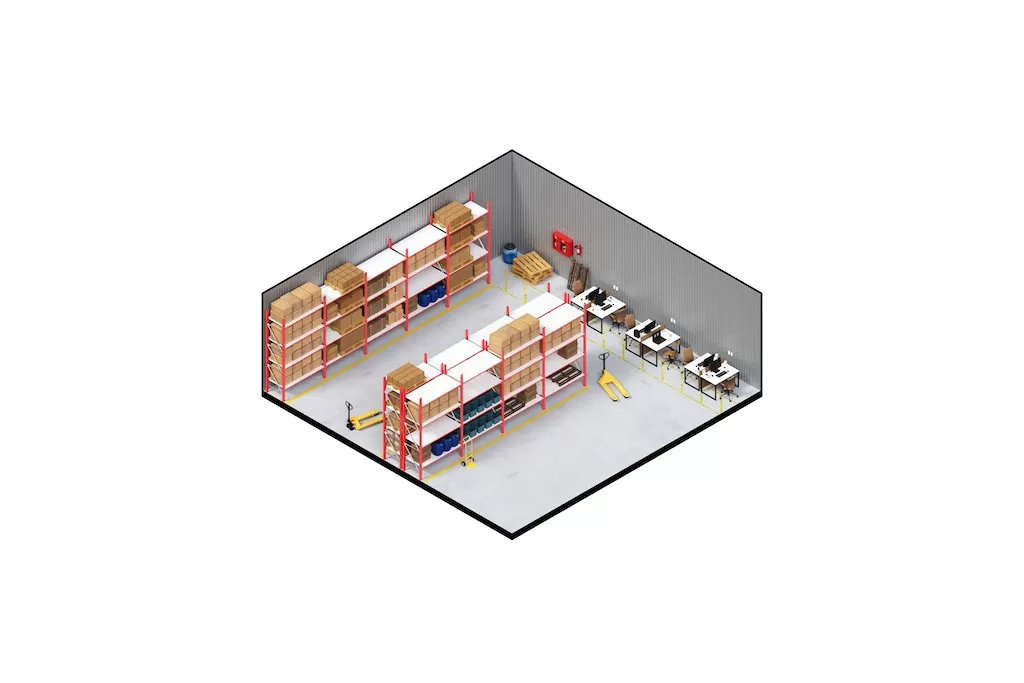 Mini Warehouse
(100-300 Square Feet)
Co-Warehousing: Cost-Effective Storage & Workspace
Our warehouse facilities are in prime locations logistically and specifically designed to cater to eCommerce, distributors, contractors, entrepreneurs, and countless other use cases.
Learn more about how co-warehousing can work as a warehousing & storage solution for your business.
Co-Warehousing Guide